Home - Mobile Apps Portfolio
​Mobile App Design in Dubai
We are preferred mobile app company for the startups and businesses across the UAE. We have provided several innovative mobile applications for various business industries in both IOS and android versions.

Hala event
No matter what occasion you are planning for, Hala is a one-stop smart solution to connect you with many master planners to create your customized event.
This app provides a massive collection of features for event planning or event supplies you may need, whether it's newborn baby celebrations, birthdays, Graduation Parties, corporate gatherings, engagements, or wedding planning.
You name it, we've got it!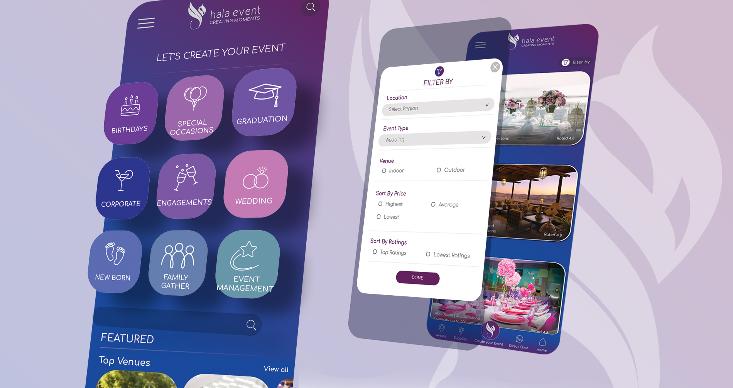 Velo
Velo is a Saudi Arabian delivery mobile app that connects people who want to send things with drivers or captains heading in that direction. Those things can be stuff like, papers, goods, appliances, etc., and the driver can be you.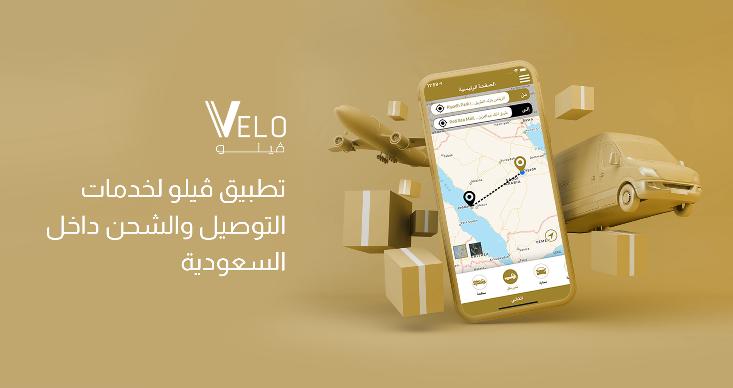 7NIGHTS
Comprehensive social app to help you explore and discover the day and nightlife in the UAE. Browse through UAE's venues using various filters such as clubs, bars, lounges, restaurants, sports, music, sheesha, and nearby events. The app will take you through your favorite venue's profile to see their latest news, offers and events.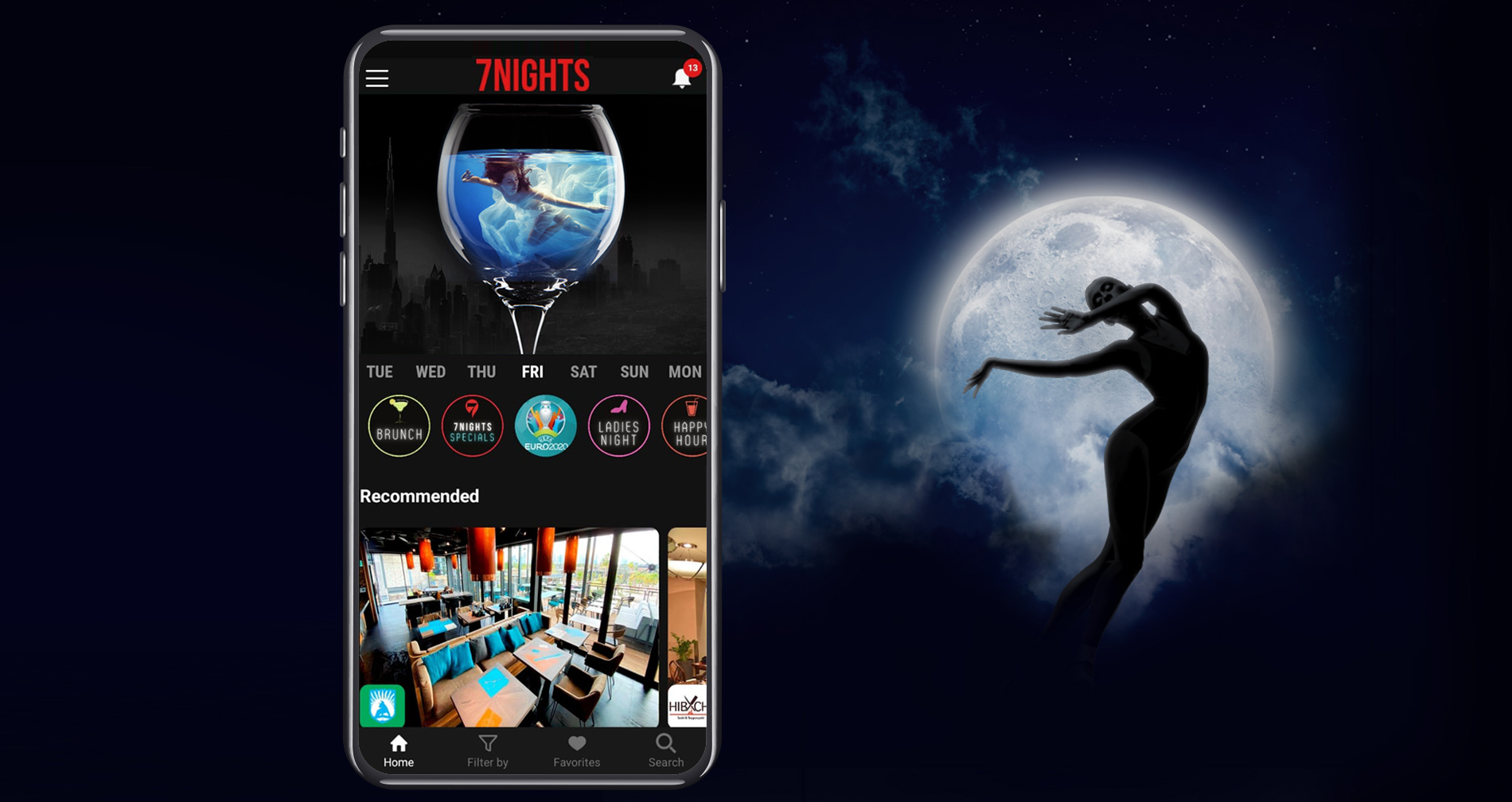 Yokohama Lebanon
This app works as your best tire advisor guide and also allows you to be reminded about your tire maintenance schedules or car mechanic due dates for safe driving and avoiding further penalties.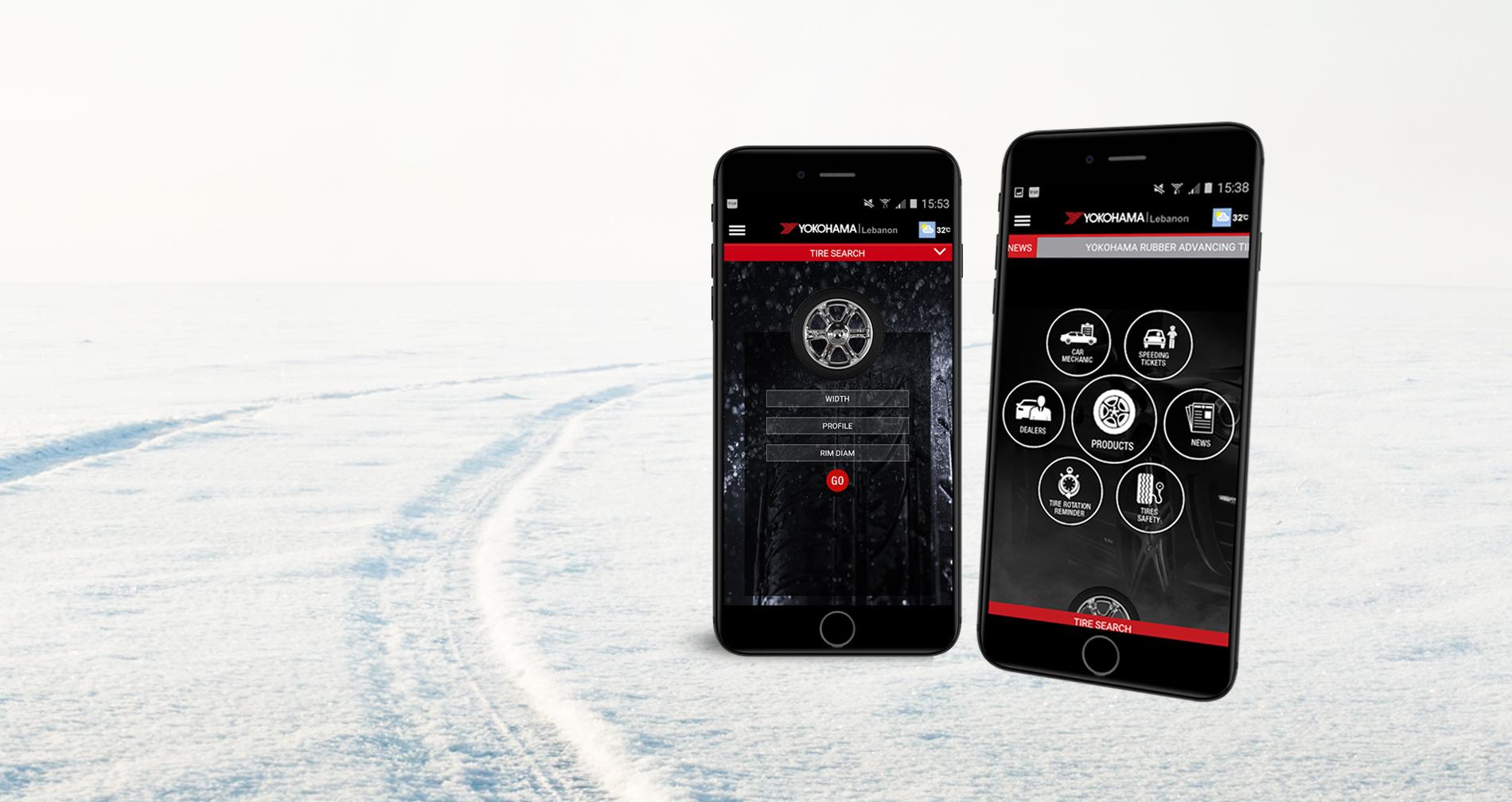 Ghasili
Ghasili is a Saudi premium on-demand laundry service application. You can easily fill the Ghasili bag and count how many items you have then place an order and the driver will pick up your order.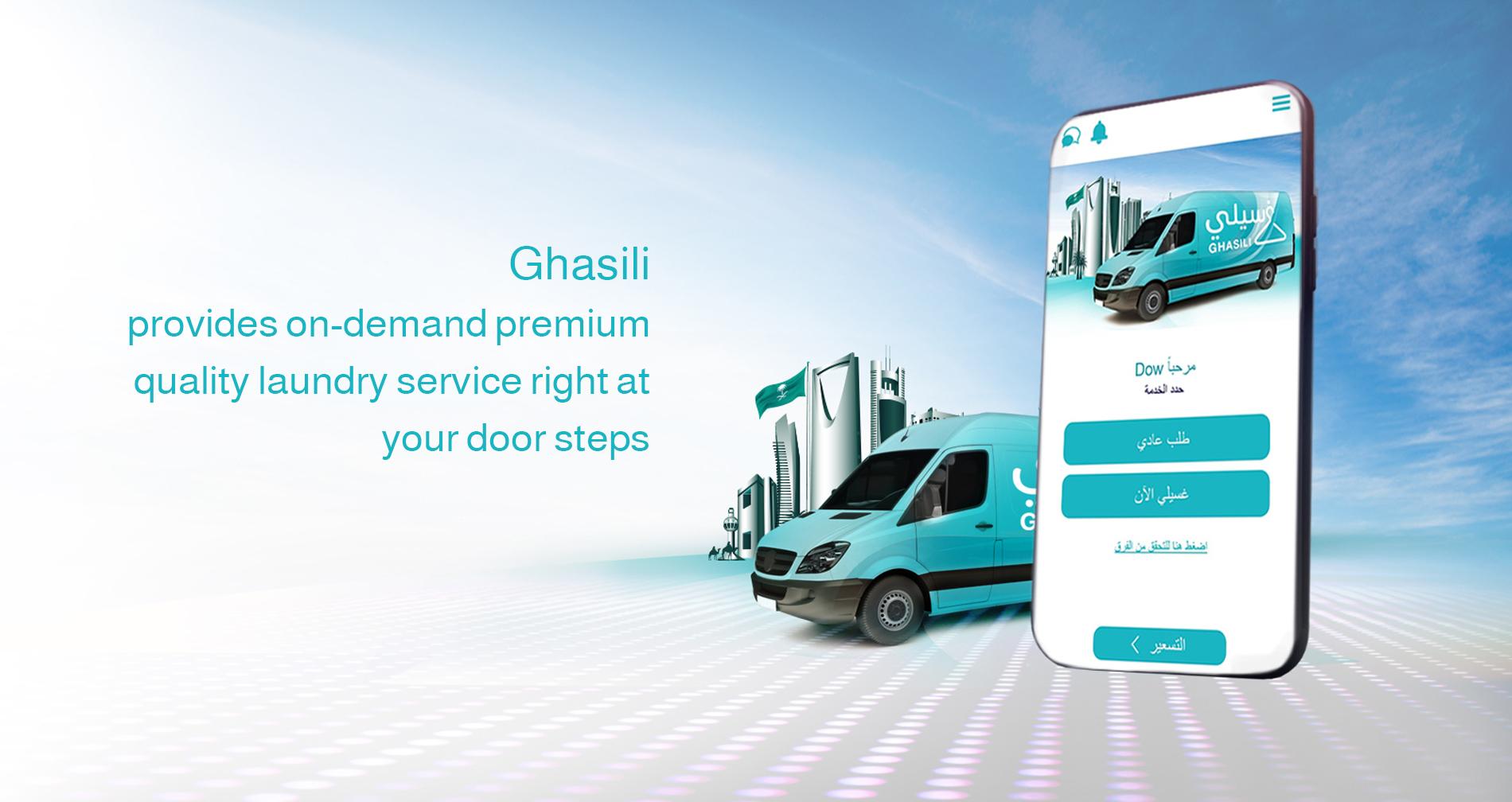 Prince of Poets
This application is a platform for Arab poets from all over the world to share their poems and participate in the literary competition on Arabic poetry. 150 of them will be selected at an event in Abu Dhabi to host further stages of the competition.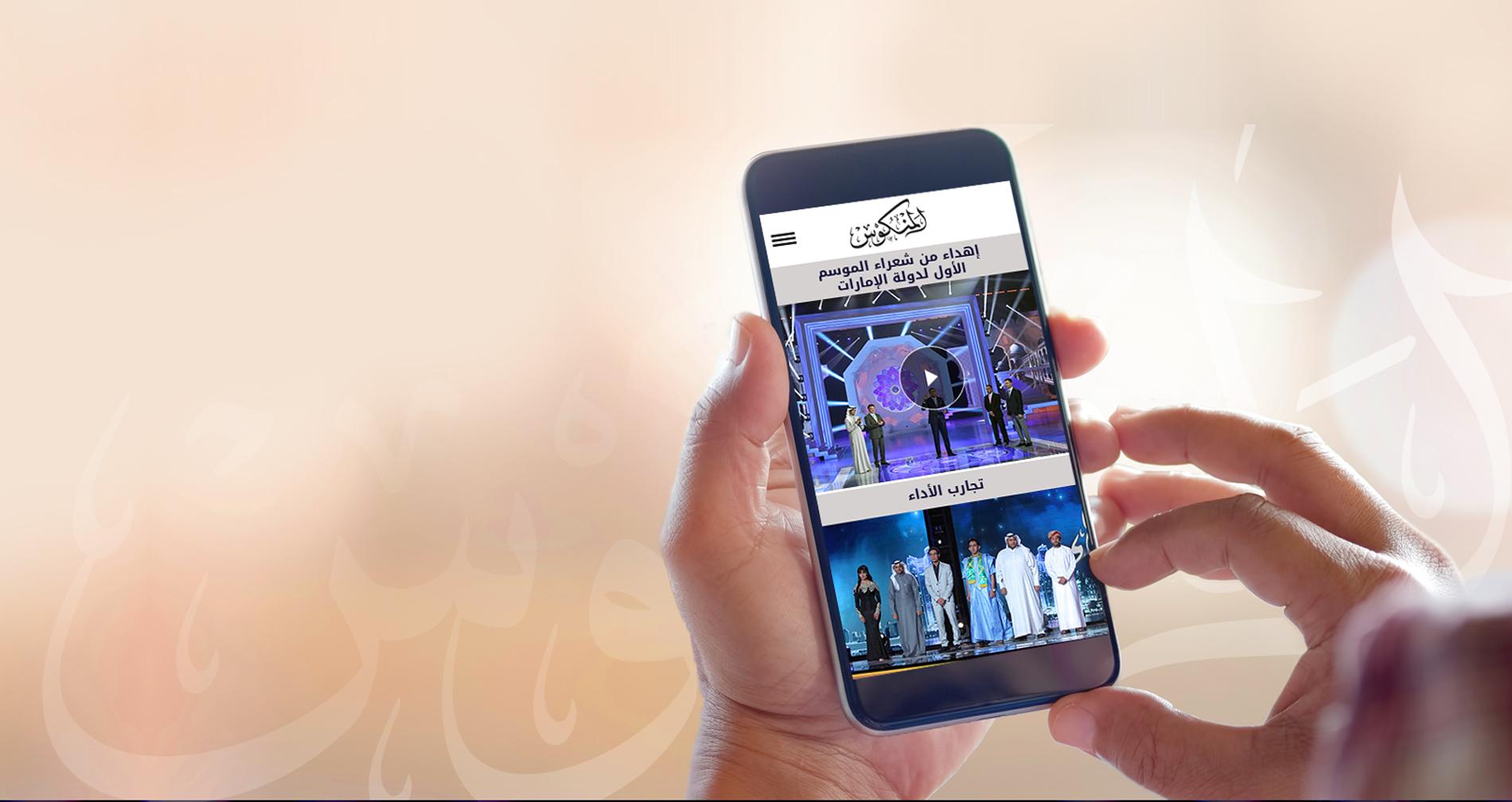 Al Rabie
Al Rabi Saudi Foods Company is one of the largest juice companies in the Middle East, providing consumers with healthy quality products and the application helps consumers get more product insights and purchase directly from the app.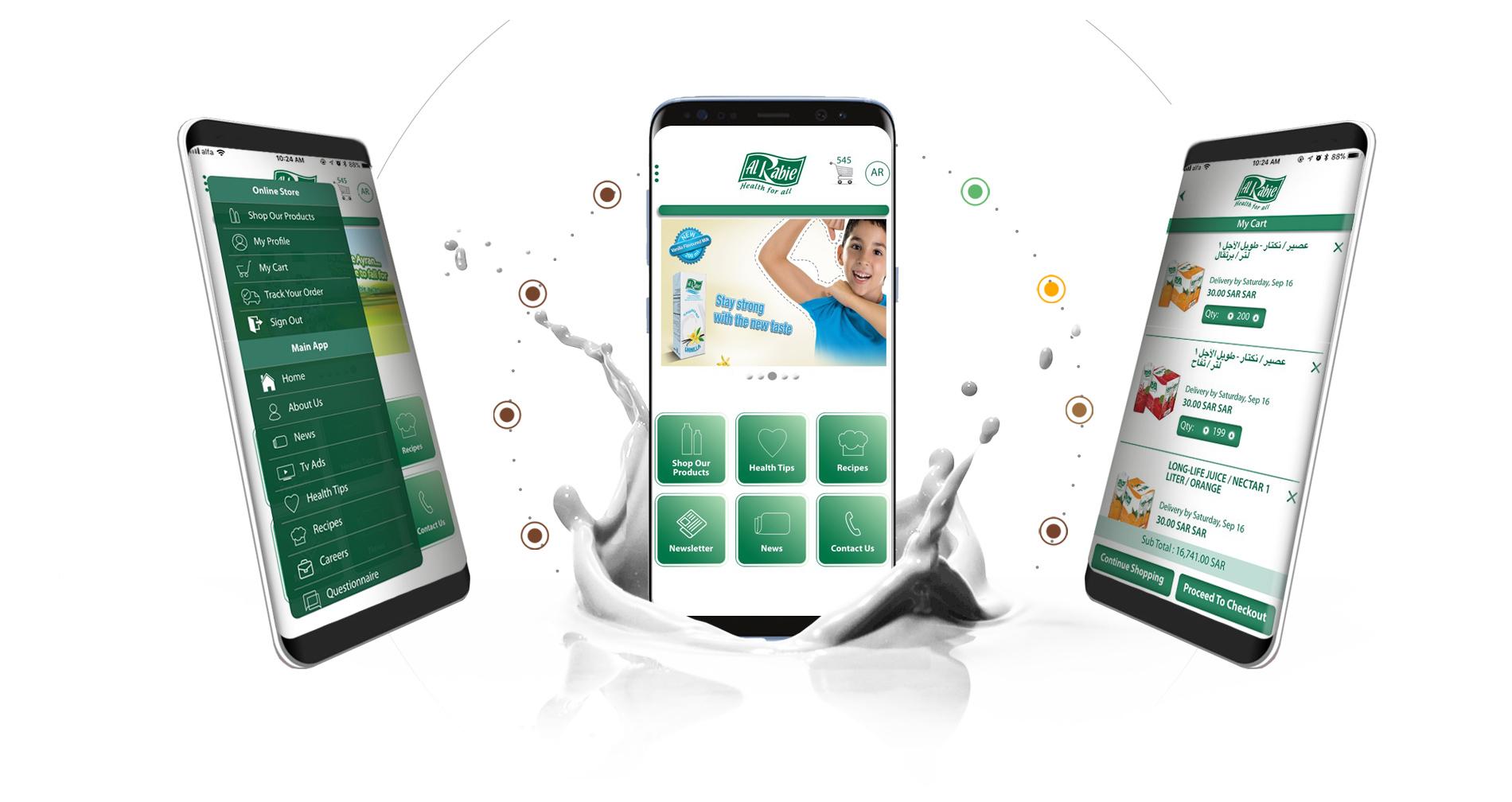 Al Oukoud
Al Oukoud e-books application is a platform for communication between the teacher and the student, whether in regular education or in integrated education between the presence and the virtual. It is an engine for technological advancement in the learning process.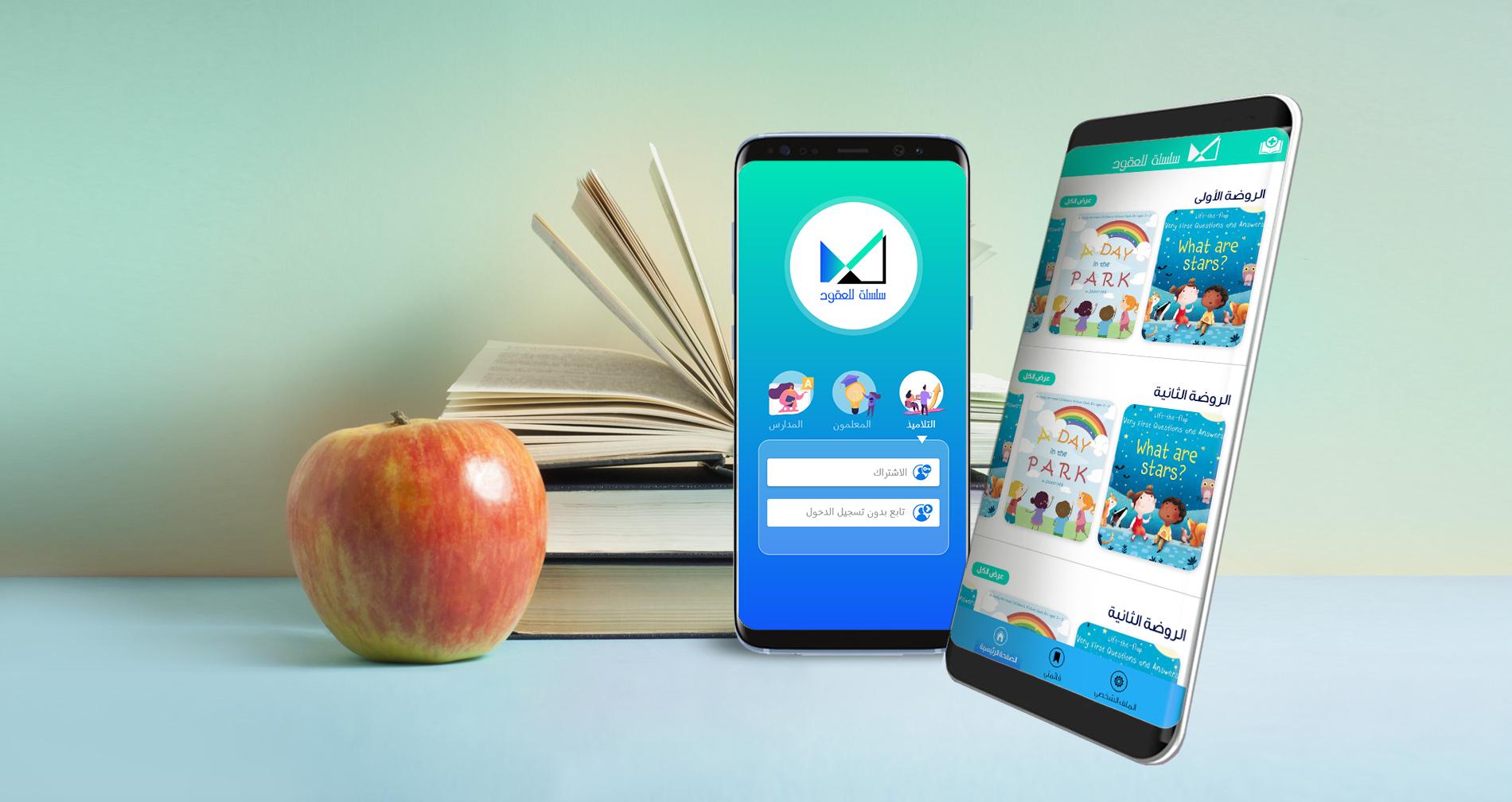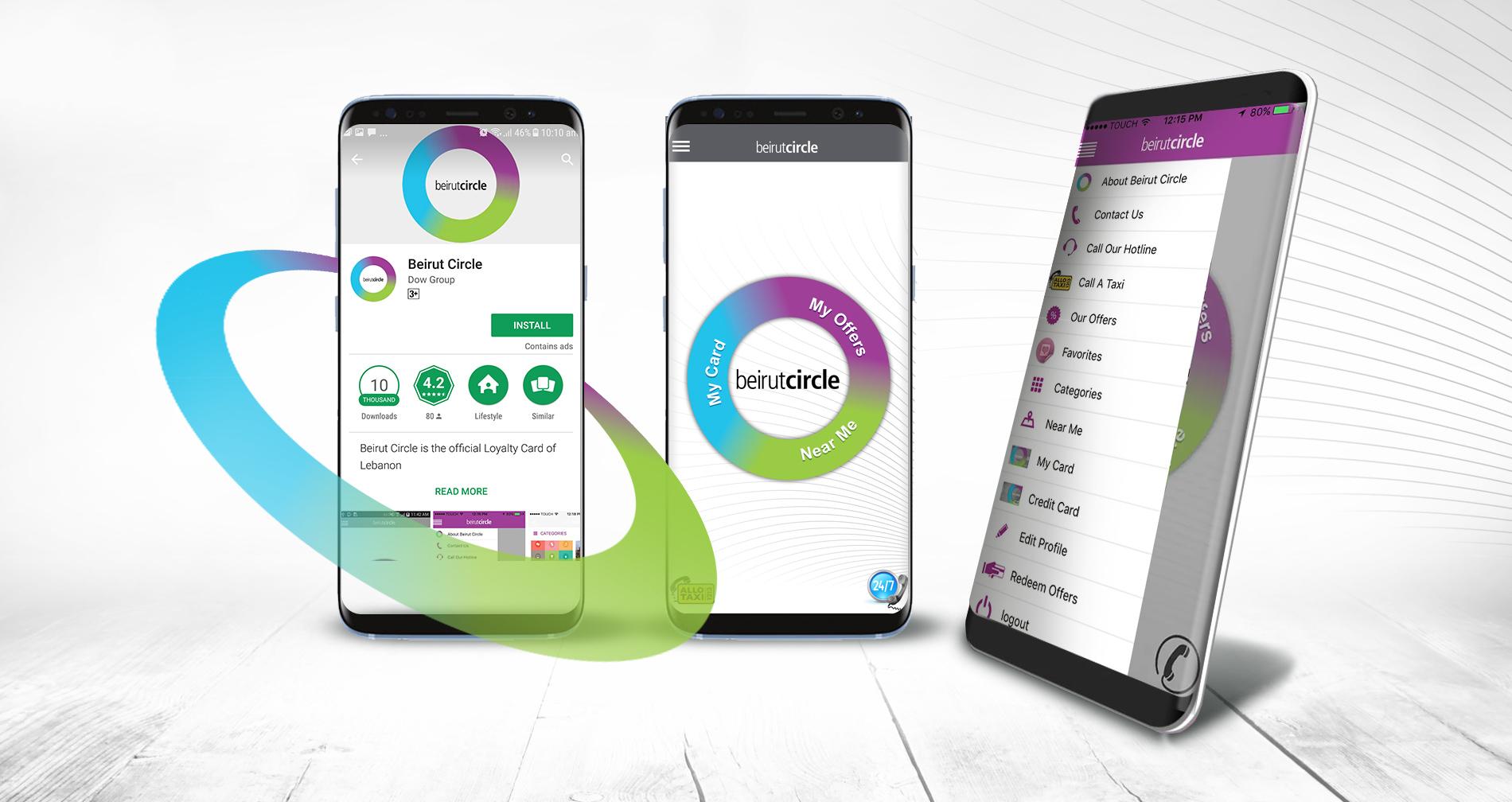 Beirut Circle
Beirut Circle app is for its official loyalty cardholders to be privileged to daily offers and save big at Lebanon's top hotels, restaurants, cinemas, beaches, pubs, sports, body care, and spas.

Jabbour Resto
Food application with advance business features for the famous Lebanese "Jabbour Resto" in UAE. They serve traditional Lebanese meals and promoting it over the world.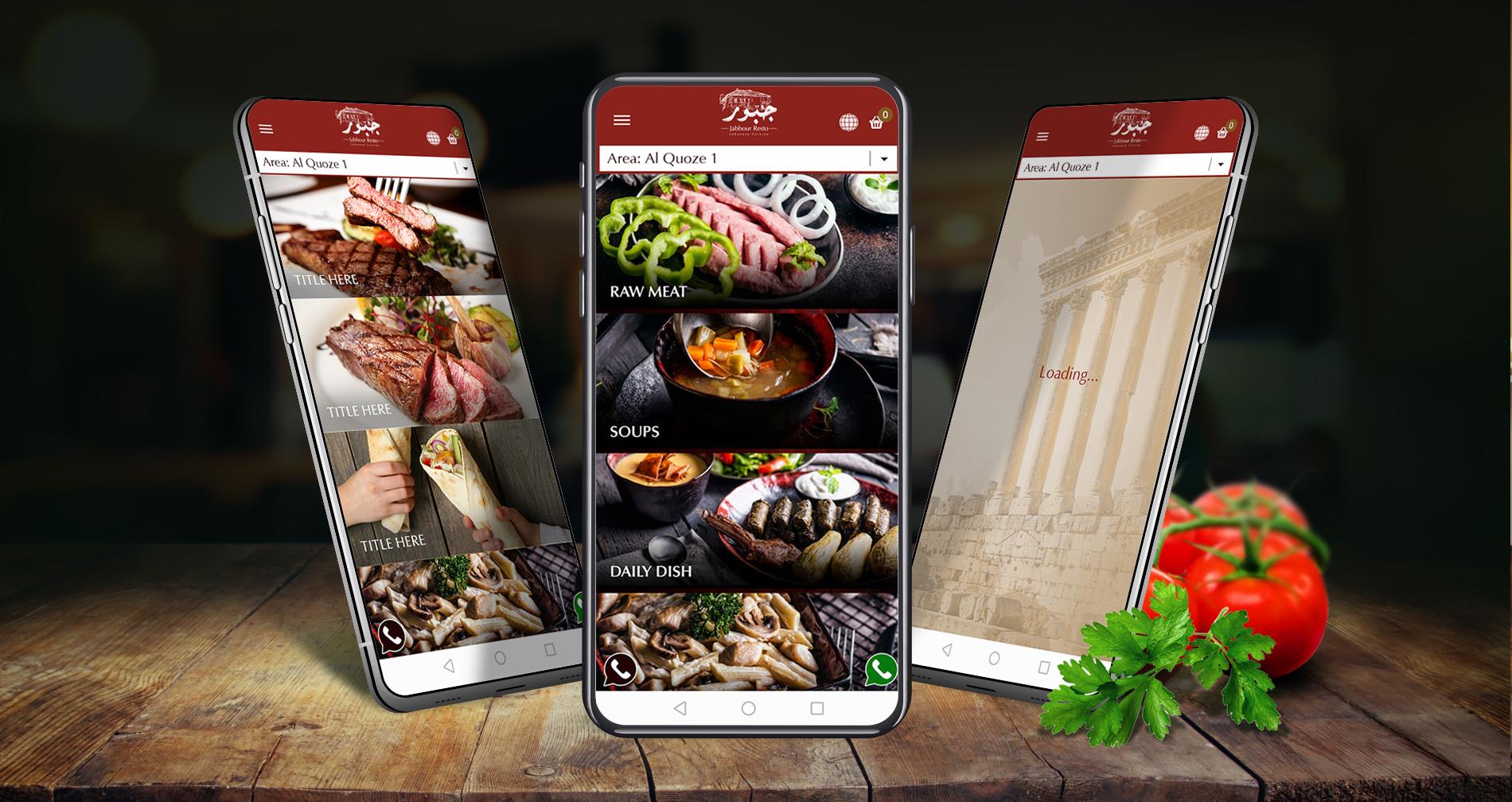 AMC Group
The best time tracking app. Track your work time on any device.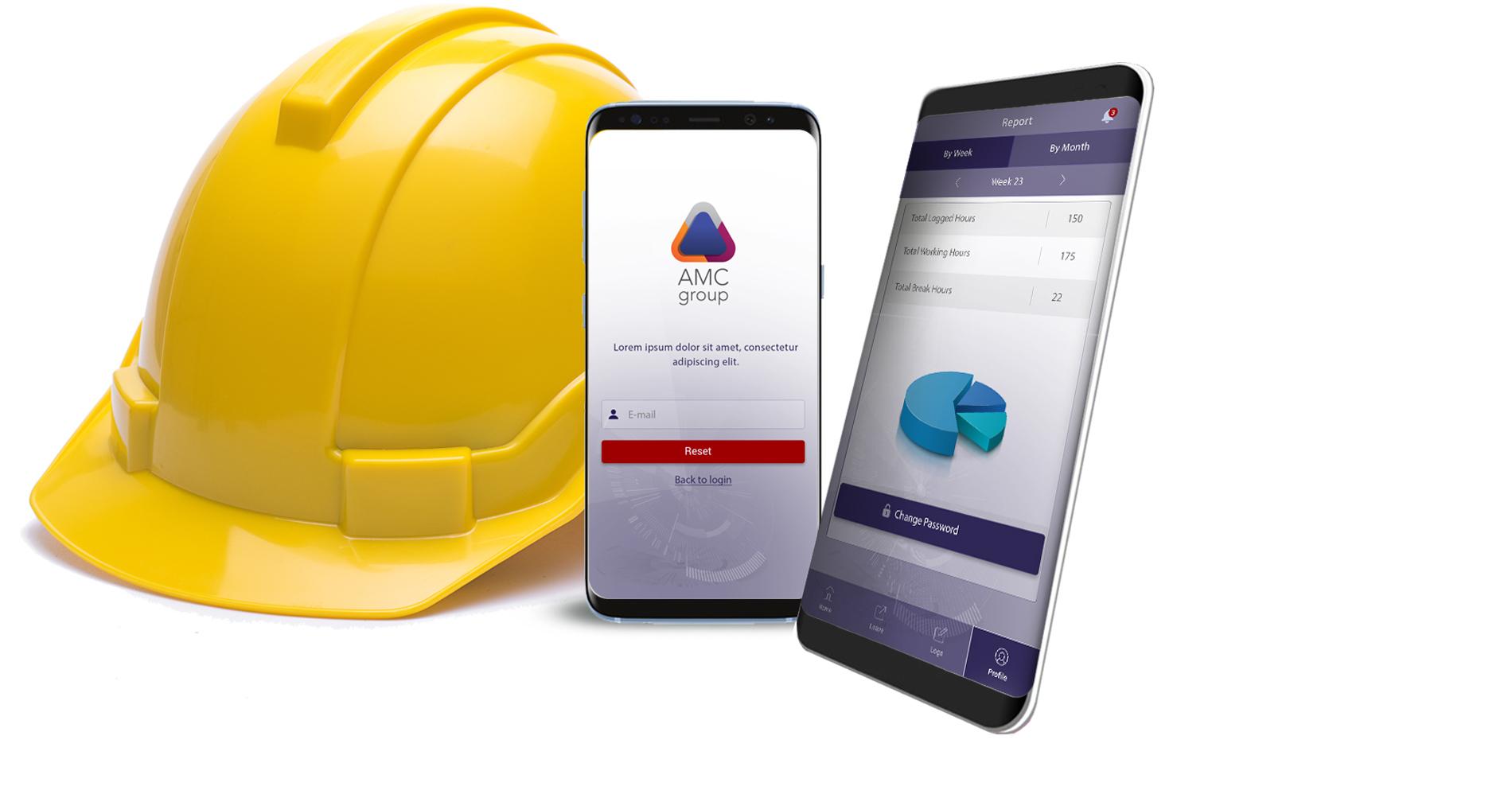 DELENCO
The app works as ultimate market place in UAE that serves as an intermediary between buyers and sellers of any kind of product and services across the country.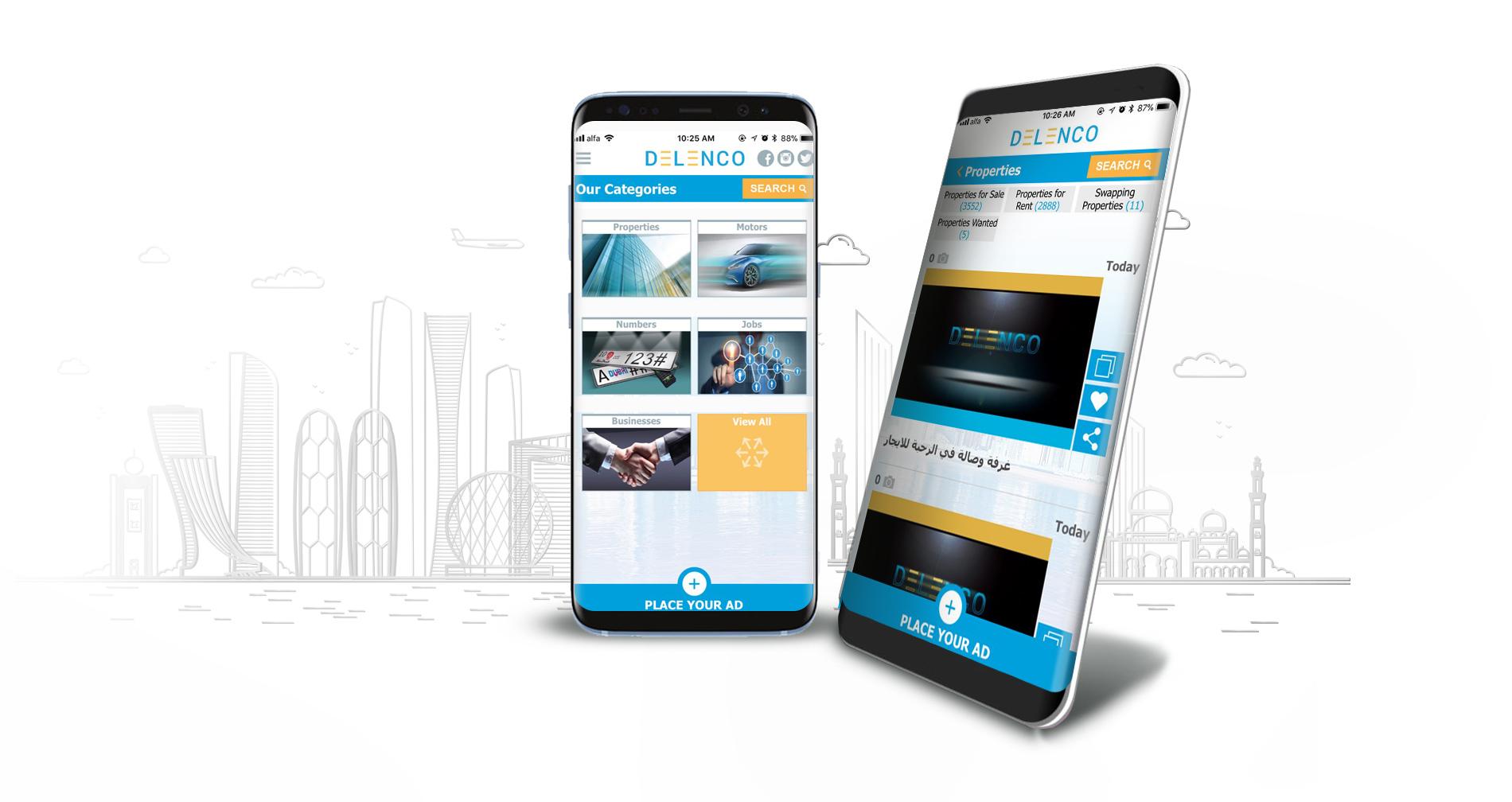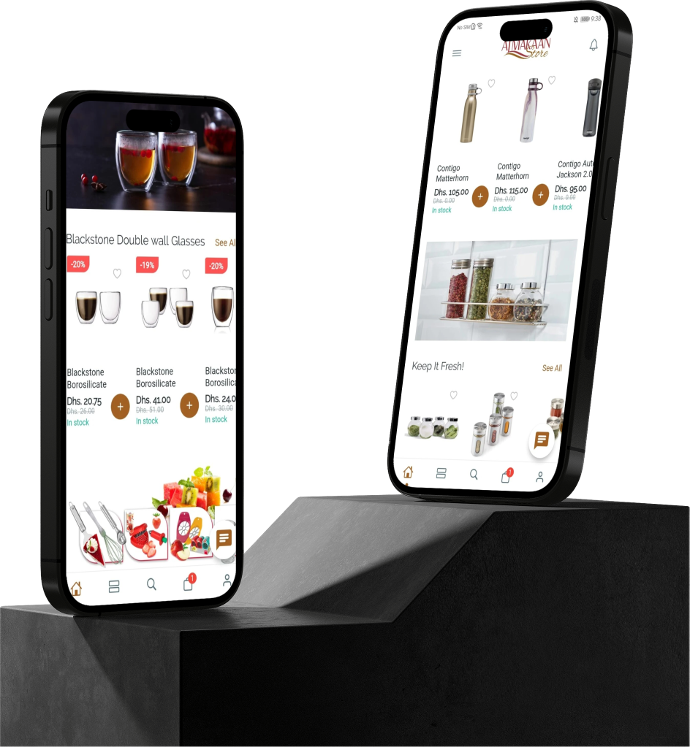 Al Makaan App
You Can Enjoy Shopping All Your Home and Kitchen Needs at One Place. We Offer Hand-Made Ceramic Cookware and Serveware.

Fresh Sandouk
Fresh Sandouk is a grocery store near you, located in UAE, serving a selection of groceries that delivers across Ras Al Khor Indsutrial Area 1.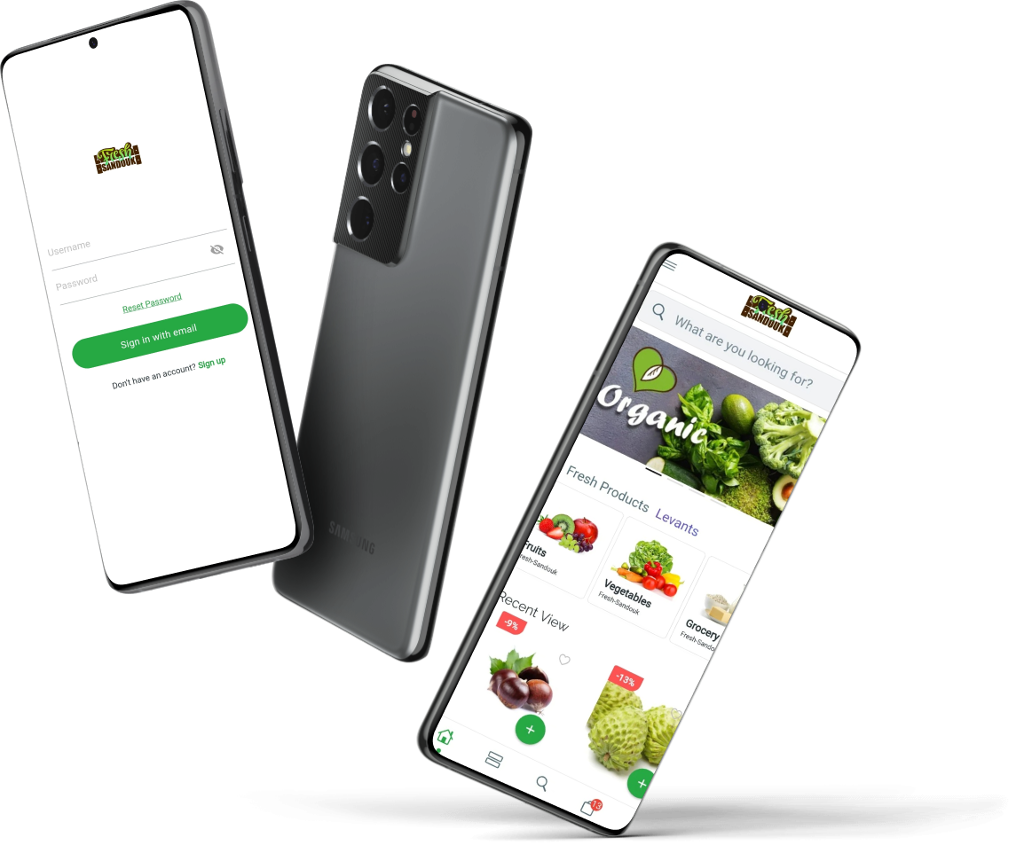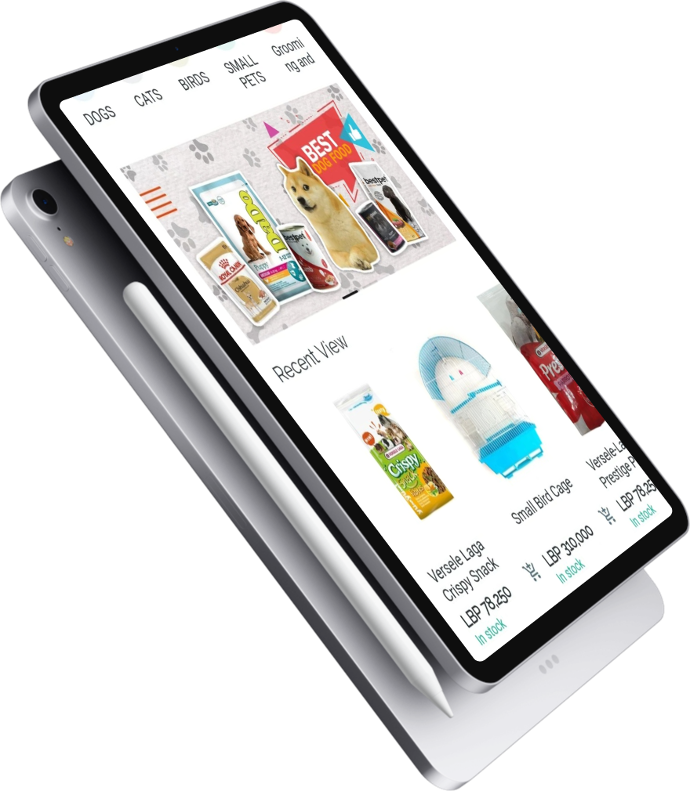 Yalla Puppy
Yalla Puppy is an online portal from the E-Commerce division of Dow Group, specialized in selling food and pet accessories across Lebanon