GET A FREE SEO ANALYSIS
Let us take a deep dive into SEO situation of your website with a free analysis. From there, we'll review the results with you and discuss options for the next steps.
Grow your Organic Traffic with us.
Improve your site performance with easy solutions.
Meet all of Google's standards for SEO optimization.
Get more visibility and organic traffic.
SEO Company in Dubai

SEO Company in Dubai that can help you to grow your online visibility, web traffic, and conversions through search engine? Dow Group is the renowned SEO company in Dubai, Abu Dhabi, Beirut, and around other GCC.
We have 20 years of experience in Digital Marketing Services and especially in making websites rank better on search engines through effective organic SEO services.
We have helped hundreds of companies exponentially improve their business through our systematic and well-researched process.
What makes our SEO 2023 approach different?

Prospect Analysis
Every successful marketing strategy starts with understanding your customer at a granular level. Our SEO team begins by getting to know who you're targeting.

Competitor Analysis
Figure out what your competitors are doing so you can position your business and focus your SEO efforts accordingly.

Set Goals for SEO
After the competitor analysis we will set Goals in order to implement the SEO strategy, To achieve that goals we will start working on it The very next step will be the Audit of the website in order set the goals.
Website Audit
Review your website, highlighting the strengths and weaknesses of your site and identifies errors that can prevent your site from ranking well and opportunities that can help you rank better.

Keyword Research
Finding and analyzing search terms that people enter into search engines with the goal of using that data for your website to get traffic for that specific keywords and phrases that people are using to search for information related to their products, services, or industry.

Content Building
Publish content that converts your audience into customers and fans. Build your reputation with high-value information.
On-Page SEO
Optimize every on-page element to give your content the best chance of ranking at the top of Google and other search engines.
Off-Page SEO
Optimize every on-page element to give your content the best chance of ranking at the top of Google and other search engines.
Technical SEO
Optimize the website to make sure the crawlability, reviewing the sitemap, Page Speed, and ensure the mobile friendliness.
Heat Mapping
Improving content quality, efficiency, and engagement. Better understanding the intent of a user. To determine solely based on bounce rates, click-through-rates and improve the engagement.

Implement Expert SEO Services and Stay on the Top of The Search Engines

On-Page SEO
Rank your websites on top with on-page SEO optimization. We understand the right practices to bring relevant audience to your website from search engines with on-page SEO tactics. We provide optimization solution with both content and HTML source code pages. With the experience of 20 years in providing digital marketing services to the many of the brands and businesses in Dubai, Abu Dhabi, and Beirut, our team is expert to handle on-page SEO optimization for your websites.
Off-page SEO
To improve organic ranking of your website, off-page SEO optimization is the most interesting part to pull traffic by promoting website through guest posting, guest blogging, leveraging social media to get more visitors, and backlinking. Off-page SEO is also called as a Digital PR for websites and is this phase we utilize SEO activities outside the boundaries of website. At Dow Group, our team is specialized to identify best possible solution to get more speedy result from off-page SEO optimization.
Technical SEO
Like on-page SEO, our team will conduct a detailed technical audit of your website to identify the factors making your website complex for search engines to crawl and optimize. It can include fixing backend errors to improve site speed and performance, removing plagiarized content, creating logical web structure, indexing and, creating XML sitemaps to make websites understandable for search engines.
Website Audit
Our web audit reveal challenges and offer solutions for SEO optimization
To answer your question about why your website in not ranking higher in search engines, our experienced team of web analysts will conduct a thorough audit of your website with a deep inspection to find opportunities for improvement or highlight the internal errors. Our SEO Audit will give you a bird's eye-view of why you're not achieving SEO goals for your website. Our team will also suggest you the best and quick possible solutions to overcome these challenges and start implementing SEO activities to improve visibility on search engines.
Our SEO are simply designed and easily understandable.

Our team of developer works hand-in-hand with SEO team to provide detailed technical website audit report.

We also provide in-depth competitor analysis to design to understand which strategy needed for your website SEO optimization.
SEO Content Optimization
If you want to control your search engine ranking, you must have the best SEO-optimized content. On-page content, product description, on-site and off-site blogs, web articles, video content, user reviews, as well as social media postings and content, are all opportunities to make your website satisfying for search engine algorithms and easily understandable when it's come to crawling. But for this, you have to make sure that your website has high-quality, SEO-optimized content and uses it on as many platforms as possible by using the full potential of digital marketing.
To get this all done professionally, just contact us we will provide you with SEO-optimized content at each stage by making proper keyword research to mix up with them all over content to get audience attention. For more traffic we always use research-based fresh content to engage users, insert your brand towards social media conversations to get public opinion and positive reviews to increase recall of your company.
Arabic SEO
Arabic SEO is the best suitable option for businesses and brands working in the MENA region. Most of the locals in the Middle East prefer Arabic SEO to optimize their websites among local communities. At Dow Group in Dubai, we have native Arabic speaker SEO exporters to provide professional-level Arabic SEO optimization.
Till now search engine optimization for Arabic websites is not much popular. So, it's the best time to take benefit of Arabic SEO before the competition gets high. Contact us before getting late for expert Arabic SEO optimization in Dubai, Abu Dhabi, and the Middle East.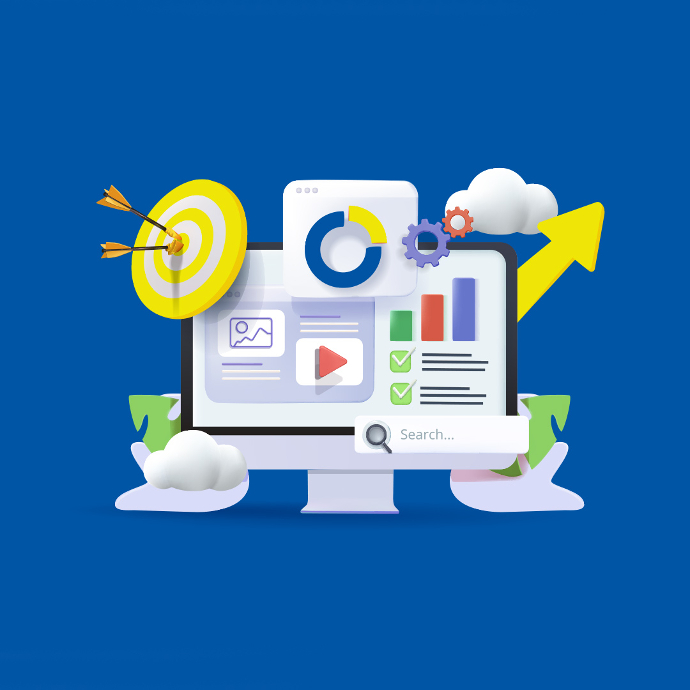 eCommerce SEO
Generating more sales is the main purpose to implement SEO optimization for e-commerce brands. To rank an eCommerce store at the top of the search engine you should know customers' intentions, values, search behavior, and search engine algorithm. The simple formula to get traffic eCommerce store is to spend more on in-depth keyword research, customer-oriented product description, and user-friendly product catalogs or visuals. As a top SEO company in Dubai, we have years of experience to provide the best SEO solution for both users and search engines.
Amazon SEO service
To make your amazon product selling faster, our team can provide you the advance SEO optimization strategy to boost your sales and get more traffic on your product listings.
Shopify SEO service
We are SEO experts focused on Shopify SEO needs to get more traffic, sales, and better ranking on search engines for your eCommerce store.
Frequently Asked Questions



Book a meeting
to get started
Speak to an expert to find out how Digital Consumer Intelligence will change the way you work.